When I first published this article it was from Financial Times and was not a fair depiction of the events.
Upon further research I found this article below by Craig Taylor and found it breaks down what is happening fairly.
Is Binance banned in the UK?
Today a series of news articles appeared online claiming that Binance had been banned in the UK. Immediately my thoughts turned to withdrawing my funds. But is it actually banned?
The headline from Financial Times article couldn't be worded more clearly …
Financial Times, Sunday 27th June 2021
However, when you read past the click enticing headline. It's not half as dramatic as it suggests.
The UK's financial watchdog has ordered Binance to stop all regulated activities in Britain and imposed stringent requirements in a stinging rebuke of one of the world's biggest cryptocurrency exchanges.
OK, so it's not banned then. It's banned from regulated activities. That's something entirely different. The UK financial watchdog in question is the FCA. I don't expect any cryptocurrency assets or products I own to be regulated by the FCA anyway. That's the point isn't it? It's decentralised and free from regulation. This begs the question, what is meant by 'regulated activities' in this case? Futures and derivative are, so may be affected. Spot/cryptocurrency is unregulated.
The exchange has until Wednesday evening to confirm it has complied with the watchdog's demands, and removed its advertising.
Right. We've gone on quite a tangent here haven't we FT? We started at 'Binance is banned' and now it's 'Binance must remove advertising' for presumably regulated financial products by Wednesday …. or else?
Further in the article we can find an unreferenced quote.
"Binance Markets Limited is not permitted to undertake any regulated activity in the UK," the FCA said, adding, "no other entity in the Binance Group holds any form of UK authorisation, registration or licence to conduct regulated activity in the UK."
Binance Markets? Is that a subsidiary then? I found the answer to this myself. Yes, it's a subsidiary. It's a London based company. Binance are in the process of developing and launching Binance UK. By operating out of London, the FCA will have to give this new arm of Binance the nod. At the moment the Binance UK website is still a placeholder 'coming soon' page. https://www.binance.co.uk/
The unreferenced quote above, just required a quick Google search to find its source. It is taken from an announcement by the FCA which can be found here, and is almost certainly the source material to back this article. The FCA's statement relating to Binance in its entirety reads…
Binance Markets Limited is not permitted to undertake any regulated activity in the UK. This firm is part of a wider Group (Binance Group). Due to the imposition of requirements by the FCA, Binance Markets Limited is not currently permitted to undertake any regulated activities without the prior written consent of the FCA. No other entity in the Binance Group holds any form of UK authorisation, registration or licence to conduct regulated activity in the UK. The Binance Group appear to be offering UK customers a range of products and services via a website, Binance.com.
Reading this statement, to me it seems this is entirely an issue with the London based subsidiary Binance Markets, which was advertised on binance.com. The statement around Binance Group, is not news. I am aware Binance is not regulated by any UK entity, it is based in the Cayman Islands and I have weighed up the risks and understand that my crypto assets have no insurance, no FSCS protection and no FCA regulation. I knew that before I made my first deposit.
The Financial Times article actually confirms this a little further on.
the FCA has restricted Binance from offering services in the UK, British citizens can still access Binance's services in other jurisdictions.
Yes, I can still access services via the app, or the website which are based outside of the UK.
Typically, when news breaks, other news companies just copy … and we now have a wave of these articles, which all relate to the same thing.
A Binance representative didn't immediately have comment when reached on Sunday. The Financial Times reported the news earlier.
The move extends a regulatory crackdown on the cryptocurrency sector amid concerns about its potential involvement in money laundering and fraud. Binance withdrew an application related to the 5MLD — an anti-laundering directive — on May 17 following "intensive engagement from the FCA," according to the watchdog, which said the action had been in train for some time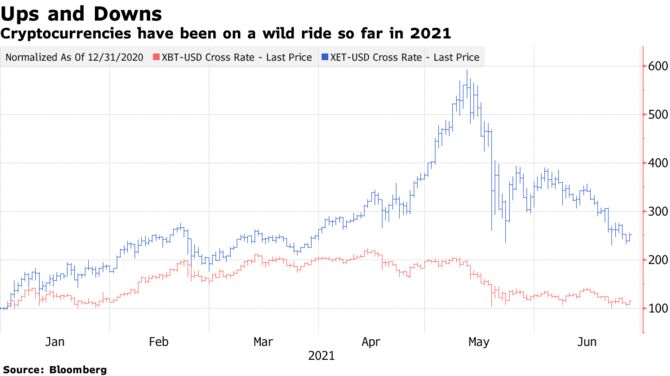 "A significantly high number of cryptoasset businesses are not meeting the required standards under the money laundering regulations, which has resulted in an unprecedented number of businesses withdrawing their applications," an FCA spokesperson said.
Of the firms assessed, more than 90% have withdrawn applications following the FCA's intervention.
Binance is being probed by several agencies in the U.S., Bloomberg News reported in recent months.
And Japan's Financial Services Agency issued a warning against Binance recently, saying it offered crypto services without registration.
About Author