Sisters forever
Bibaa and Nicole are sisters and were celebrating Bibaa's 46th Birthday during the pandemic lockdown of 2020 in Fryent country park, Brent.
They were so full of life and happy with everything to live for.
Their story didn't get the coverage it deserved to begin with and the family conducted their own searches and discovered the bodies the day after they went to the park.
Today a 19 year old named Danyal Hussein has been convicted of their murders.
Agony
The killer's denial of involvement put the family through extra torment as a 4 week trial had to commence.
Danyal had been on the governments prevent program because teachers believed he was at risk of radicalisation.
After being released from he program Hussein started to become "fascinated by demons" behind "locked doors in his bedroom".
Initial police interest
Nicoles boyfriend Adam Stone helped search for the sisters in the hours after their dissapearence.
The girls mother Mina Smallman had become increasingly concerned about the oldest and youngest of her three daughters, unable to reach either Bibaa Henry or Nicole Smallman.
The police had seemed uninterested; Mrs Smallman felt there was a frustrating lack of urgency in searching for the sisters, who had been celebrating Ms Henry's 46th birthday at a country park.
"I said to the police: 'We don't know if there's been foul play here – we have no idea. We are now 36 hours on and they haven't turned up.'
"I knew instantly why they didn't care. They didn't care because they looked at my daughter's address and they thought they knew who she was.
"A black woman who lives on a council estate."
Bibaa's Birthday party
On the evening of Friday 5 June, Bibaa had arranged a small gathering to celebrate her 46thbirthday in Fryent Country Park in Wembley; the location within the park she chose being a well-known spot for panoramic views across London.
CCTV footage captured Bibaa and her 27-year-old sister Nicole at around 19.30hrs in the Kingsbury Co-Op buying some food and drinks for the party.
cctv
The sisters appeared to be in good spirits, with Nicole seen having a chat with a man next to her at the checkout.
From here they made their way to the park, CCTV again showing them entering via the Slough Lane entrance just before 19.40hrs.
Fryent park
Once inside they headed to the top of the hill and "set up camp". The weather was good and, over the course of the evening, friends arrived for the gathering where they ate, drank, played cards and listened to music.
As darkness fell, guests started to leave, and by midnight the sisters were alone.
Clearly keen to continue the celebrations the pair played music and danced with fairy lights.
Last moments
At 01.04hrs Nicole sent a text message to her boyfriend saying that she was "dancing in a field".
This was the last time he would hear from her.
The pair had set up Bibaa's phone to take a series of images using a clicker device, recording 150 images in sequence of them dancing and having fun.
In the final image, captured at 01.13hrs, now on Saturday, 6 June, Bibaa and Nicole could be seen looking to their left as if distracted by something.
Police believe their attention had been drawn to Hussein's arrival.
Hussein's night had started at around 19.45hrs when he was seen leaving a family address in Old Kenton Lane, Kingsbury – which is minutes from Fryent Country Park.
He was wearing blue medical gloves and a mask (given the ongoing pandemic this was probably not an unusual sight) and carrying a rucksack.
He walked to a nearby bus stop where he took the Number 204 bus to Edgware Road, entering Morrisons' supermarket where he bought some alcohol and collected an Amazon delivery of a full-face balaclava and two folding shovels contained within a pouch.
Bus stop
All of the items were placed in his rucksack, and he made his way to Fryent Country Park arriving via the Larkspur Close entrance at around 20.40hrs.
The birthday party would have been a five-minute walk from here and clearly visible given the location of the group.
Sister alone
There is no CCTV coverage within the park, but Hussein remained inside for four hours.
Whilst unclear what he was doing all that time, it is likely he saw Bibaa and Nicole and spent some time observing them before approaching them.
The exact circumstances of the murders remain unclear, but it is believed that Bibaa was killed first – taken by surprise after friends left by Hussein and quickly overpowered.
She was stabbed eight times.
The attack on Nicole was frenzied and relentless, resulting in her suffering a total of 28 stab wounds.
Put up a fight
In addition, Nicole received a number of cuts to her arms, hands and legs, suggesting she put up a significant and incredibly brave fight.
Following the murders it is believed Hussein dragged both bodies up to 75m to a wooded area seemingly in an effort to hide them from public view.
He then attempted to clean up the scene, placing a number of items from the party in rubbish bags or concealing them in the wooded area and throwing the victims' mobile phones into a pond within the park.
CCTV footage captured Hussein finally leaving the park at 04.07hrs via the same entrance / exit.
Moments later he was seen returning home, minus his trousers, with his jacket tied around his waist and right hand tucked into the makeshift waistband.
Neither his jacket nor the missing trousers were ever found by police.
Missing
Bibaa and Nicole were reported missing on the evening of Saturday, 6 June by friends and family when they failed to return home and were uncontactable.
At around lunchtime on Sunday, 7 June some of those closest to the sisters went to the park to carry out their own search.
Nina Esmat, a nurse who had been friends with Ms Henry since they were 16, was equally as convinced that something terrible had happened.
And so, on Sunday 7 June Ms Esmat and Mr Stone made their separate ways to Fryent Country Park, where Ms Esmat found a pair of Ms Henry's sunglasses.
"I saw them glinting in the sun and my heart sank. I just knew she would not have left them behind."
She called the police who told her to take them to a local police station.
Nicole's boyfriend Mr Stone and his parents continued to search.
He found another pair of sunglasses, these belonging to Ms Smallman.
He left them where they lay, in case the park became acknowledged as the crime scene it was.
Mr Stone's father found a knife.
Shortly after Mr Stone saw shoes in the undergrowth.
He had found his girlfriend.
The woman he had been with for six years, who had lived with him at his parents' house.
The co-owner of their pet bearded dragon.
The last text message he received from her said: "I'm dancing in a field."
Now, lifeless, she had been left intertwined with her equally motionless older sister.
Their eyes were open, blank and dull. Stab wounds were visible on their bodies.
Mr Stone dropped to his knees and screamed.
"It was like the whole world stopped at that point," his mother said.
Mr Stone had to break the news to the others. He telephoned Mrs Smallman.
He texted Ms Esmat. He used the same phrase: "I found them. They're gone."
Double Murder
Police and paramedics were swiftly on scene and a large area of the park was cordoned off.
A murder investigation was launched under DCI Harding.
Due to its size and make up, the scene posed a significant challenge, and crime scene examiners spent three weeks conducting fingertip searches of the area, leading to the discovery of a number of relevant items.
Officers were directed to a kitchen knife found by those friends who had been searching the park.
Due to heavy rainfall, the upper side of the knife was clean, however the underside was heavily blood stained.
That blood would later be found to belong to Hussein.
A spot of Nicole's DNA was also present.
Among the foliage of the hedgerow close to where the bodies were discovered, officers found bottles from the party which Hussein had discarded.
Evidence
They were stained with blood – subsequently identified as his. His blood was also found on leaves and branches close to where the bodies were discovered.
Between this site and the pond, two latex gloves were found one inside the other.
One was heavily stained with Hussein's then unidentified blood and was damaged in the areas where his hand was later seen to have been cut.
Police divers carried out a search of the pond and recovered the victims' mobile phones.
On Saturday, 6 June, a member of public doing a clear up of the park had found the rubbish bags left by Hussein and placed them next to a bin.
They were later removed by the local council to a nearby refuse site.
When subsequently recovered by officers, these bags were found to contain two blankets and cushions which had been taken to the scene by Bibaa and Nicole – stained with blood.
This was later identified as Hussein's. Officers searched through 120 tonnes of rubbish.
Analysis of Bibaa's mobile phone indicated that Hussein had tried repeatedly to access the handset, as the screen was turned on and off more than 130 times between 01:26 and 03:48 hours.
It is believed by officers that Hussein was concerned his image had been captured by the camera and he was attempting to unlock the phone so he could delete any evidence of his presence.
In addition, the step counter on the handset revealed that whilst in possession of the handset Hussein had walked the equivalent of 2km.
At 03.48hrs the handset display was turned off for the last time, which is likely when he threw the phones into the pond and left the park.
Given the relative rarity of a stranger murder, let alone involving two victims, officers spent much of the initial investigation ruling out those known to the women.
Once it was established that an unknown person was responsible, detectives set about working against the clock to identity the perpetrator.
Detectives pored through hours of CCTV, doorbell and dash-cam footage, provided in many cases by those living and working in the area, and took hundreds of statements in the initial days and weeks following the murders.
Aware that the glove discovered at the scene meant the killer had clearly injured their hand, officers made a public plea to anyone who may have noticed a relative with a significant hand injury to come forward.
While the blood samples were a significant find for officers – providing a full DNA profile – without a match on the database their efforts were frustrated.
Determined to make every use of the opportunities the profile offered, DCI Harding and his team worked with the National Crime Agency to undertake familial work in an attempt to identify relatives of the suspect.
They struck gold when an individual was identified as part of this process and through further enquiries were led directly to Danyal Hussein.
In the early hours of Wednesday, 1 July, Hussein was arrested at his Eltham address.
The first thing officers noticed when face-to-face with the then 18-year-old were the cuts to his hand; consistent with those which would have been sustained by the suspect.
He was taken into police custody and charged the following day after his DNA was confirmed as that found at the scene.
Officers were now able to direct their CCTV enquiries with greater precision and in addition to the footage revealing Hussein's movements on the night of the murder.
Police were able to build up a better picture and stronger case against him when they discovered his activity in the days leading up to and following the incident.
Two days before the murders, on Wednesday, 3 June, Hussein had travelled to Asda in Colindale where CCTV showed him buying a knife block containing five knives.
Producing a passport to purchase the knives, he chose to pay most of the amount by card and the remainder in cash.
Unable to fit the knife block into the blue rucksack he had brought along with him, he placed it in a carrier bag.
Hours later he returned to the supermarket, this time buying some Unibond power tape – described as "extra strong and resilient".
While officers found no evidence that the tape was used during the murders, it is believed his purpose for purchasing it was to form part of his murderous plans.
Enquiries revealed that at around 16.20hrs on Saturday, 6 June – around 12 hours after he had left the crime scene – Hussein attended Northwick Park Hospital seeking treatment to his injured hand, believed to have been sustained when the knife had likely slipped during the attack on Nicole.
Telling staff he had received the injuries during a robbery the previous night, he insisted he did not want to report the matter to police and refused to provide further details.
He was referred for surgery at the Royal Free the following day where his wounds were stitched, and he attended a follow up appointment on 15 June.
During a search of Hussein's bedroom officers discovered what seemed to account for a motive – a handwritten note purporting to be a contract with a demon, where Hussein pledged to "perform a minimum of six sacrifices every six months" and to "sacrifice only women".
Under the headline "For Me" were the words: "Win the Mega Millions Super Jackpot".
The document was signed in Hussein's blood and on top were three lottery tickets, which he had purchased following the murders.
Also recovered during the house search was the balaclava – discovered at the bottom of Hussein's wardrobe and with his DNA present – and shovel pouch which Hussein had picked up from Morrisons on the night of the murder, as well as his rucksack.
One of two shovels was missing from the pouch and has never been recovered.
Whilst there was no specific proof that these items were used by Hussein on the night of 5 June, he didn't return home after picking up the items and before heading into the park.
As such officers believe they were at least in his possession (ie. in the rucksack) when he committed the murders.
On 4 June, Hussein set up a Megamillions lottery account online, making a number of purchases after the murders between 7 June and 16 June.
Likely fearing he could be linked to the incident, on 16 June he reported his bank card as stolen, claiming that a number of purchases made from 3 June onwards were nothing to do with him.
As a result, he was later recompensed the money he had spent on items including the knife block, shovels, Unibond Tape and balaclava, as well as three separate online Lottery purchases.
But he was caught in a lie, when he was seen on supermarket CCTV making purchases with the card on 10 June.
When Hussein was arrested on 1 July his response to police was: "Yeah – that's near my grandma's address."
When asked by the custody sergeant how he had suffered the injuries to his hand, he said he had been robbed.
He later repeated this claim to a nurse who examined him, additionally stating that he suffered from autism and memory loss.
Advising officers that he was willing and ready to be interviewed, he then proceeded to give no comment in response to all questions put to him. Since that day.
Even despite the overwhelming evidence to the contrary he has continued to deny any involvement in the murders of Bibaa and Nicole through his trial counsel.
He refused to give evidence during his trial or produce any witnesses or evidence to counter the prosecution.
Bibaa Henry was a strong woman. She was a mother, a daughter, a sister, a friend and a colleague.
She fought for what was right; she was a fierce exponent for the more vulnerable members of society.
She was "a force of nature" who lived in Brent in north-west London, an "exceptional" senior social worker at Buckinghamshire Council, "just fantastic to be around", had "the biggest personality in the room" and was a fervent advocate in safeguarding at-risk children and families.
A "lovely woman who was both serious and fun", her luminous love for life drew people to her "like a beacon in the darkness".
Before qualifying in social work Ms Henry had a job driving disabled children to their activities. Baby daughter beside her, she would get her young passengers singing and enjoying the journey.
She was proud of her father, Herman Henry, the ABA featherweight champion of 1982 who set up his own building contracting company.
She was proud of her mother Mina, who gave up office work to train as a teacher and later joined the priesthood, becoming the Church of England's first black female archdeacon.
She was barely 5ft tall yet "had the heart of a lion" and "a smile that would put the Blackpool Illuminations to shame".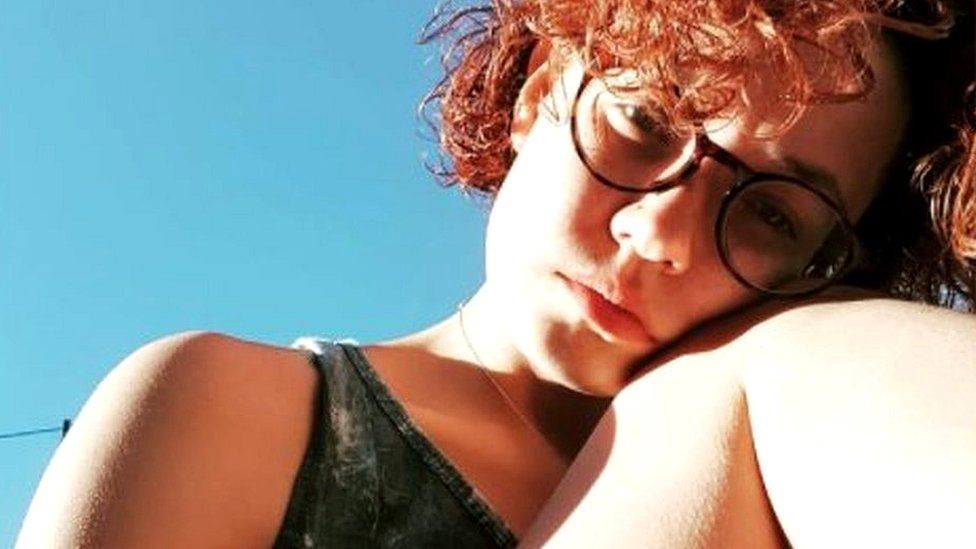 Nicole Smallman, 19 years younger than her elder sister, shared many of the same interests, especially in the arts.
Laid-back and approachable, Ms Smallman was a photographer, a University of Westminster graduate and "a joy to be around".
In comparison to Ms Henry's blinding incandescence Ms Smallman's personality was more diffuse; mellow and all-encompassing.
Long-time family friend Ieuan Ledger said: "You hear about people 'lighting up a room' when they walk in. But that description is almost too harsh for Nikki.
"When she walked into a room she was like a nightlight. It was subtle, protective, warm."
A talented artist, she was passionate about her work in documentary-making and theatre. She was also a singer and an actor with a speaking voice so "silky smooth" her teacher said she should do radio or TV presenting.
She "saw beauty in everything", was friendly, enthusiastic and much-loved. Calm and positive, she was a strong supporter of humanitarian and environmental causes.
Her parents, Mina and Christopher, would laughingly agree the baby of the family "was a child of the '60s", and beautiful both inside and out.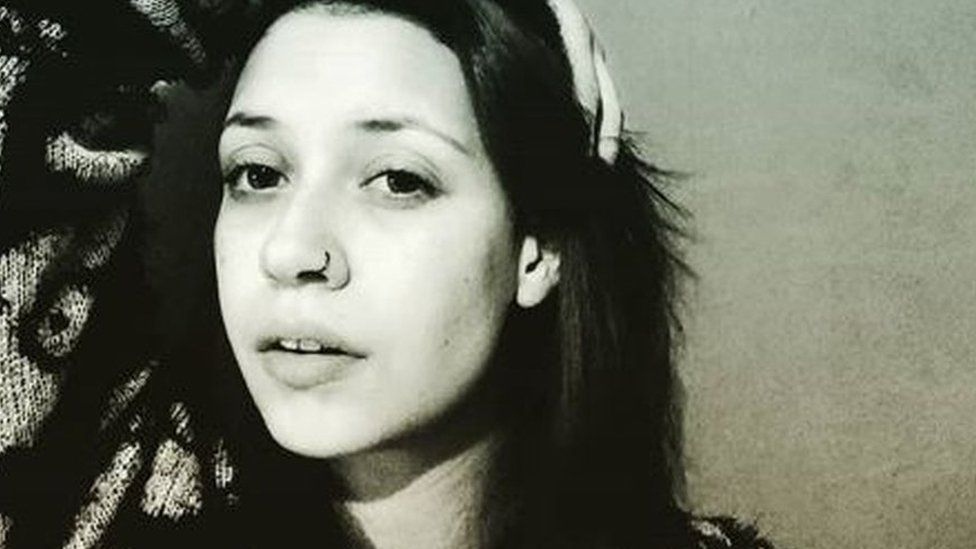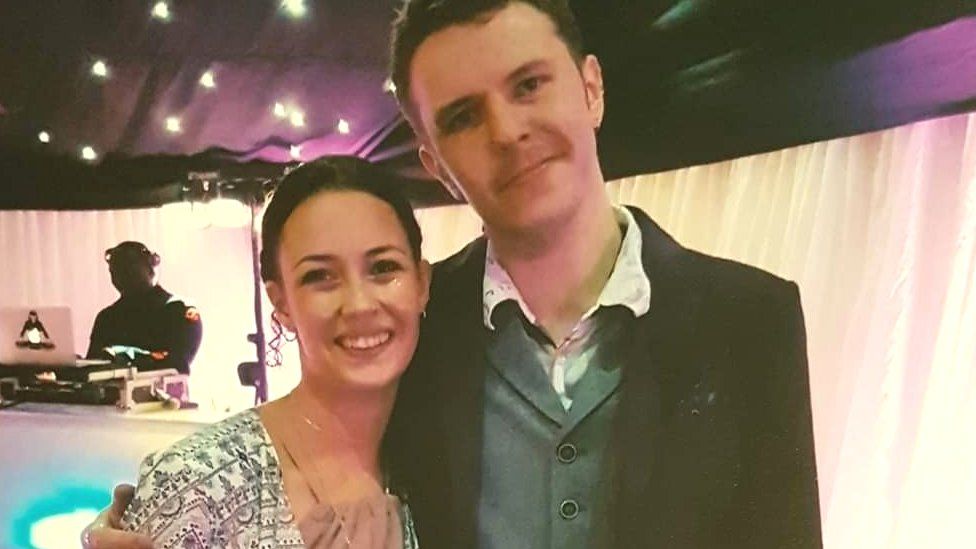 Mr Ledger's godmother is Mina Smallman. His mother, who went to university with Mrs Smallman, is Nicole's godmother. Mr Ledger and Ms Smallman called themselves "godsiblings".
"We were very close as children – as we became adults it was harder and harder to be as involved but she was still very much in my heart. I had a stuffed tiger she gave me, it was on my shelf well into my 20s.
"It really didn't sink in until a couple of months later when something snapped inside me and I realised that I was never going to see Bibaa or Nikki again. That was the hardest part.
"I have moments of blinding realisation. It felt like every bit of news got progressively more traumatic. Police taking selfies."
Selfies with bodies
Two Met Police officers accused of taking photographs of a double murder scene have said "they are sorry beyond measure for the pain they have caused".
PC Deniz Jaffer and PC Jamie Lewis are charged with misconduct in public office over the images of Nicole Smallman, 27, and Bibaa Henry, 46.
The sisters were killed in Fryent Country Park, in Wembley, last June.
The case was transferred from Westminster Magistrates' Court to the Old Bailey on Thursday.
A plea hearing was set for 24 June and both were released on bail.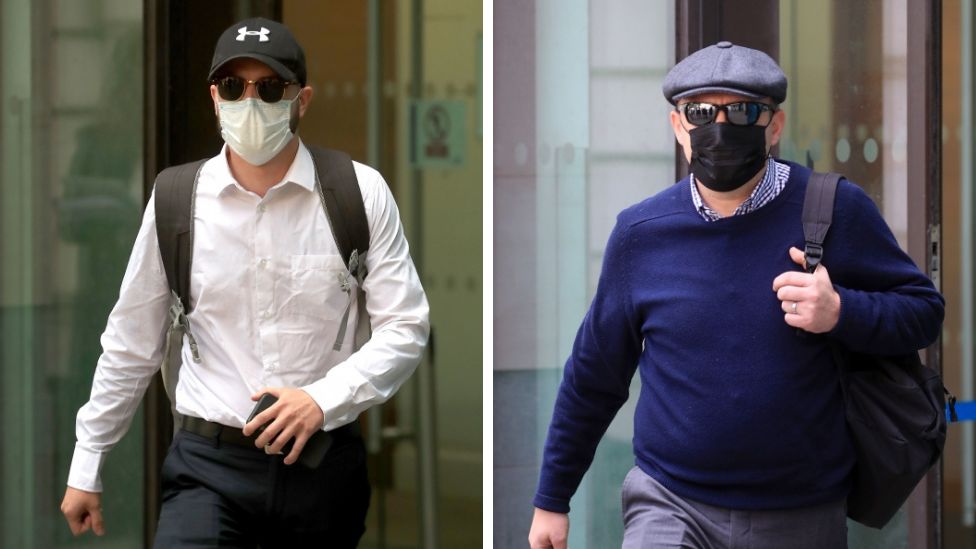 In court the two officers issued an apology through their lawyer and indicated they would plead guilty.
Luke Ponte, for the defendants, said: "There is an indication to be given and it's an indication of a guilty plea on behalf of both defendants.
"They are sorry beyond measure for the pain that they have caused."
PC Jaffer, of Hornchurch, east London, and PC Lewis, from Colchester, Essex, wore facemasks in court and spoke only to confirm their identities.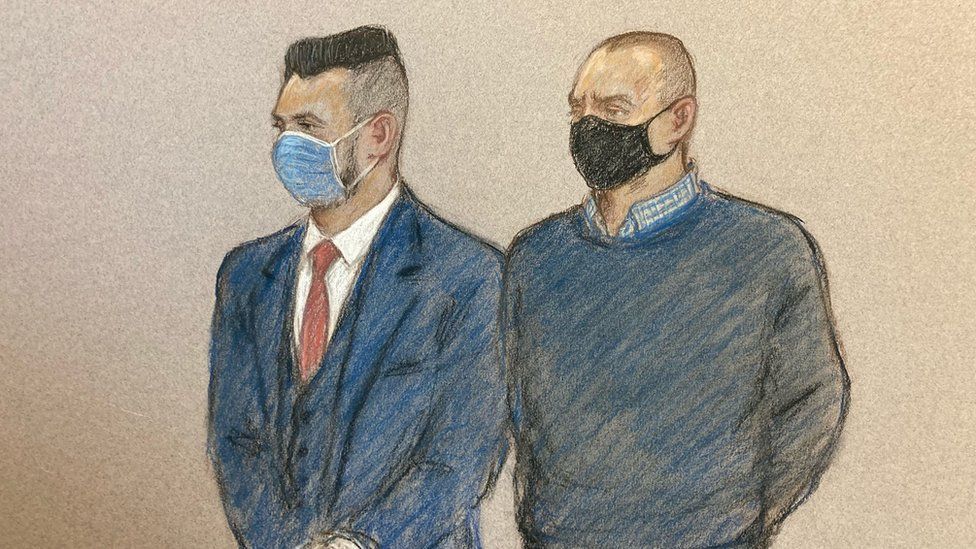 The sisters' bodies were found next to each other on 6 June last year.
Ms Henry, a social worker, and Ms Smallman, a photographer, had met friends the previous evening to celebrate the elder sister's birthday.
Speaking to the BBC last year, their mother Mina Smallman, said the alleged pictures taken by the officers had "dehumanised" her daughters.
"This has taken our grief to another place," she said.
Taking selfies
The Independent Office for Police Conduct (IOPC) launched an inquiry after the officers were accused of taking selfies by the dead bodies.
In November, the IOPC referred the case to the Crown Prosecution Service (CPS).
The watchdog is also carrying out a separate inquiry into how the Met handled calls from worried relatives and friends of missing Ms Smallman and Ms Henry before their bodies were discovered on 7 June.
Goodbye
The final images Mrs Smallman's daughters captured on their phones are both haunting and poignant.
Whirling lights and grinning, spinning sisters laughing at each other; stars wheeling overhead as they dance, and the soft apricot glow of London's night sky throwing the trees into gentle silhouette.
But a teenager lurking just out of shot had also planned his evening – one of spilled blood, horrific violence and pointless sacrifice.
The very last photograph was taken by the sisters at 01:13.
But the fight that Nicole put up helped to convict her and her sisters killer.
Two strong, kind and beautiful souls taken and the world is a worse place because of it.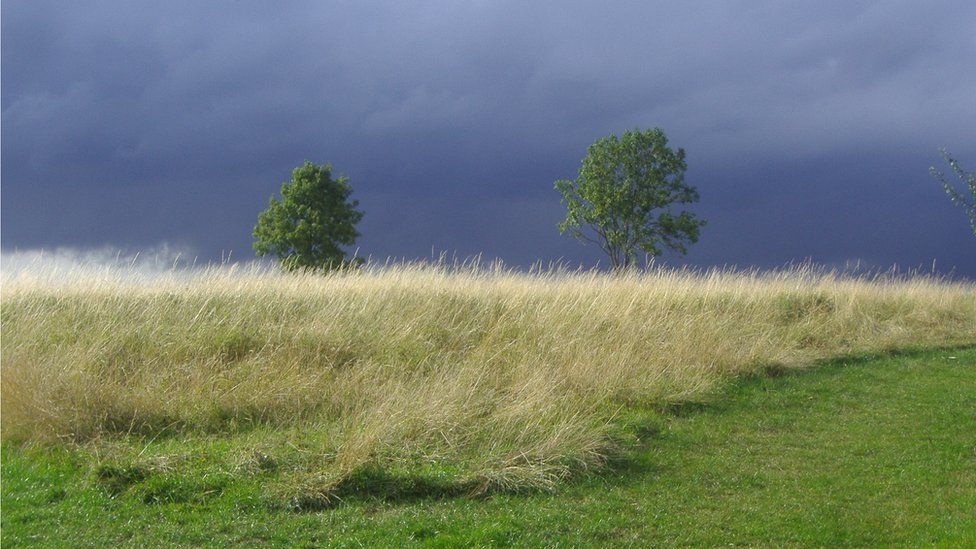 About Author